Working towards
a world without
textile waste
We want to tell you about what we are doing to recycle discarded textiles – how we can improve it, what insights we have, and what we think the future holds. Discover how Wolkat is working towards a world without textile waste and how we want to do this together with you.
Ambition
By 2025, we want to be the leading circular textile processor in Europe.
At Wolkat, we deal with the circular processing of discarded textiles. We want to move towards a world where we no longer talk about textile waste, but about raw materials.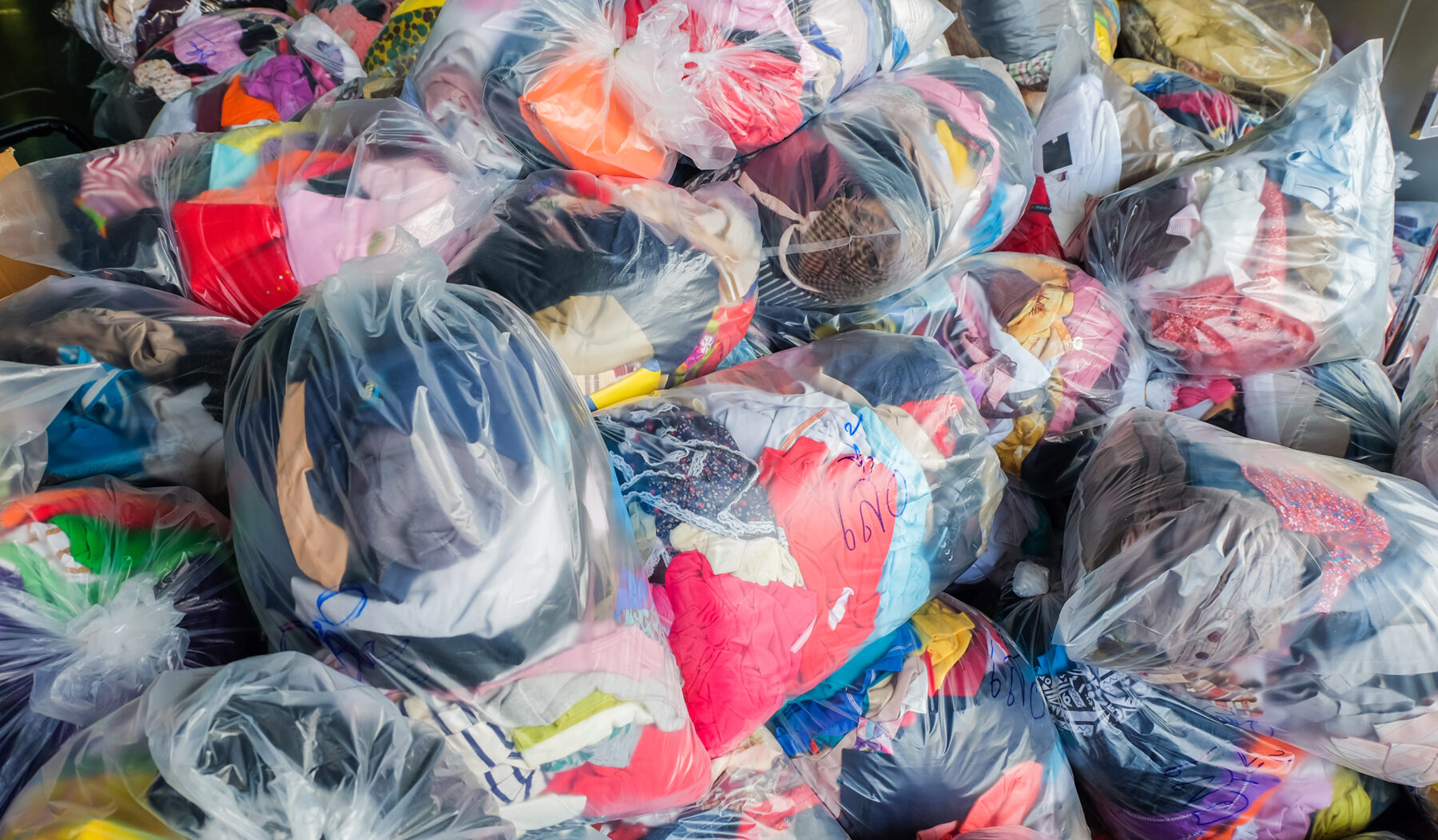 In 2022, Wolkat collected mainly Dutch textiles. In 2025, we aim to collect textiles from different location points across Europe.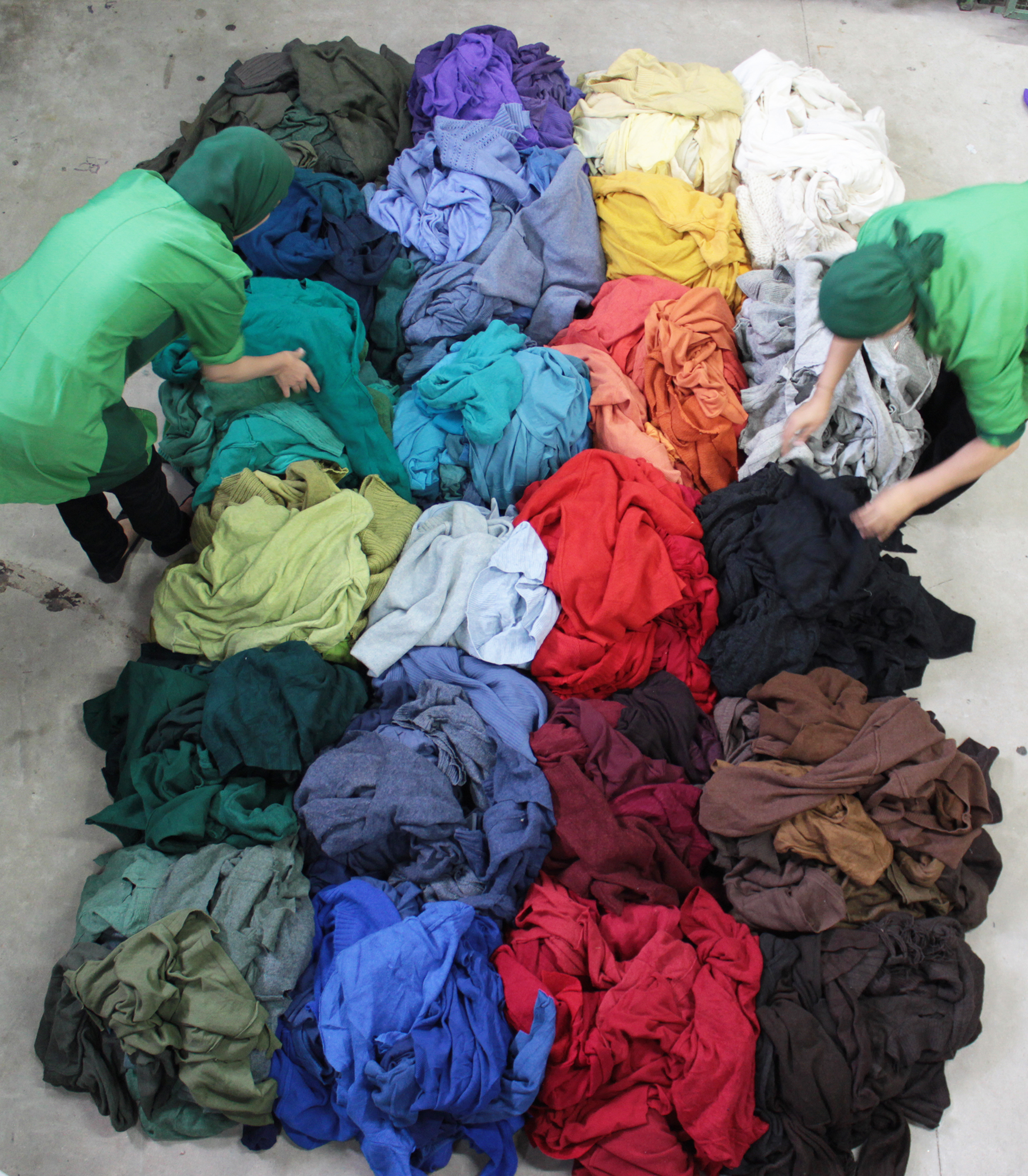 We sort all the textiles we collect by colour. This eliminates the need to add dyes and keeps our processing as sustainable as possible.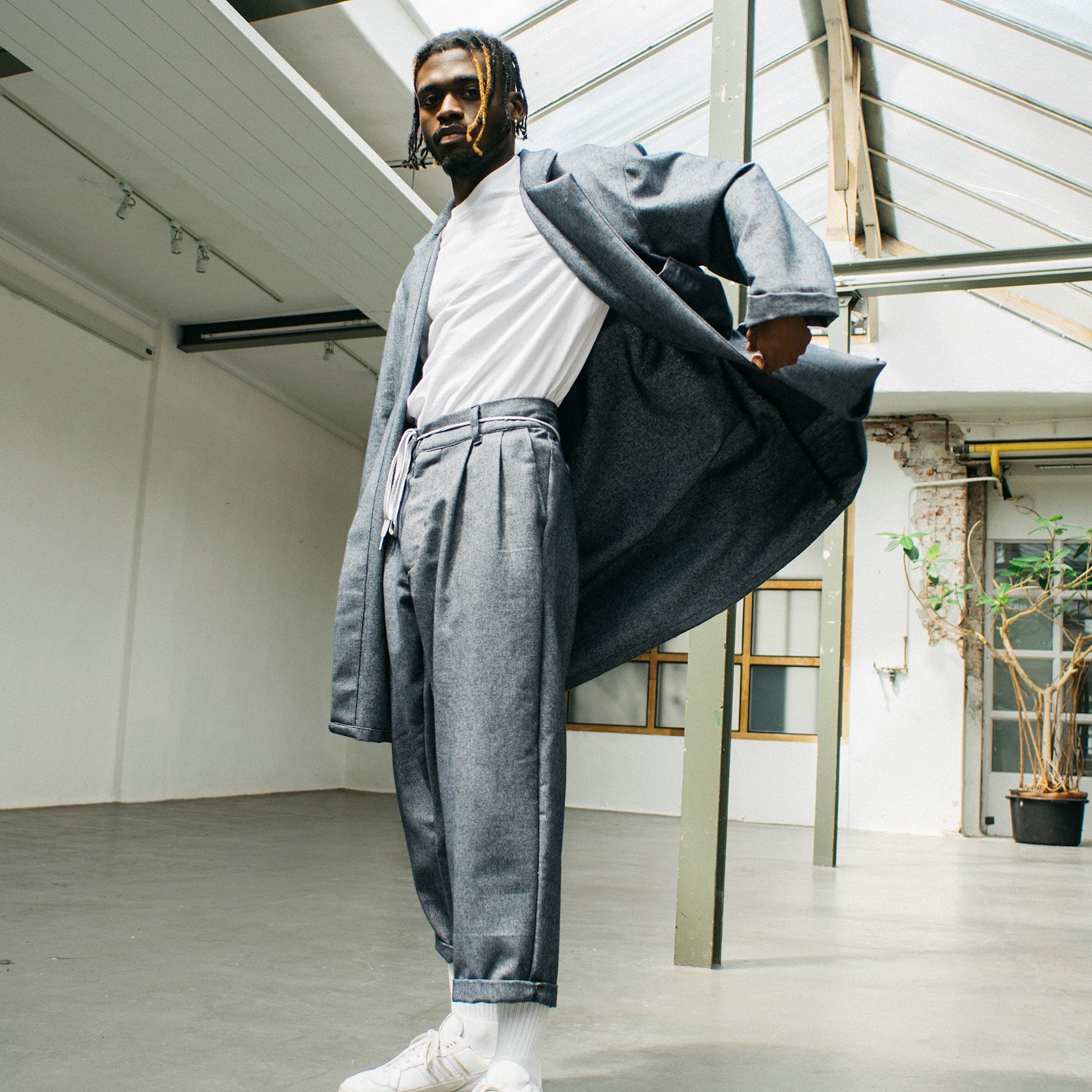 We use the recycled raw materials to make a wide range of yarns, fabrics, clothing, blankets, bags and other products.
Process
The only textile processor with a fully circular and transparent process.
The circle starts when you, as a consumer, hand in your worn clothing or other used textiles. Half of the clothing we collect can be reused. The rest is used as raw material to make new textile products. Wolkat is the only textile processor in the world with a fully circular and transparent process.
Join the circle
We turn discarded textiles into new raw materials. This works best when everyone joins in.
We love working with municipalities, global brands, retailers and other partners. Together, we want to turn textile waste into new, useful raw materials and products. Will you join us?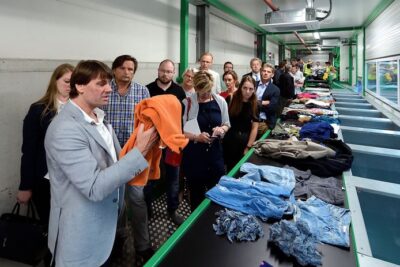 Municipalities
Together with municipalities and Midwaste, a waste management and cleaning company, we give discarded textiles a second life.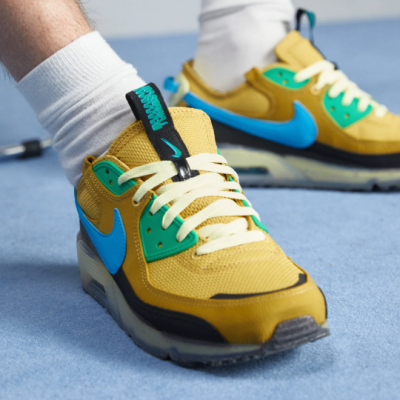 Brands
We work with reputable brands such as Nike, Filippa K and HEMA on new yarns, fabrics and products.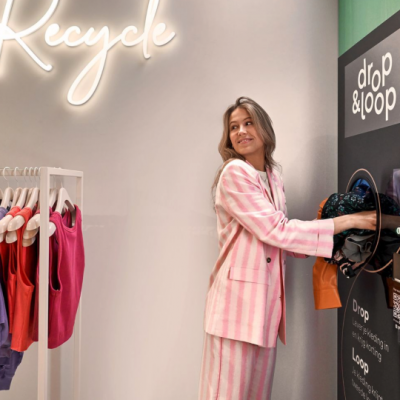 Retail
With our partner Drop & Loop, we have a unique programme for retailers to take back worn clothing in exchange for customer discounts.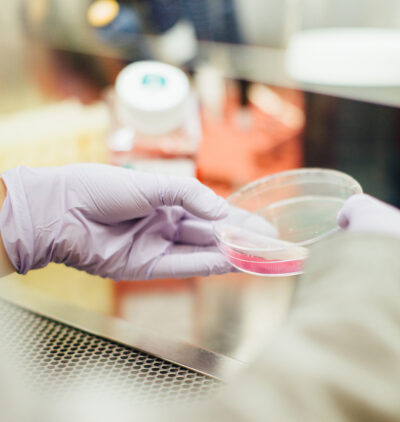 Partners
For over 30 years, we have been working with a wide range of partners on circularity, waste, legislation and certification.
The urgency
Due to overproduction, overconsumption and lack of transparency, used textiles tend to end up in the wrong place.
Used clothing and textiles that we throw away mostly end up in the wrong place. The reasons for this are overproduction, overconsumption and a lack of transparency in the way this is processed. But the tide is turning. European and national governments are working on legislation that stipulates that the polluter pays. In addition, municipalities are demanding that the used textiles they collect and offer are put to a sustainable use.
In short: everyone wants to move towards a world where we make better use of used textiles. Wolkat is right at the heart of this world.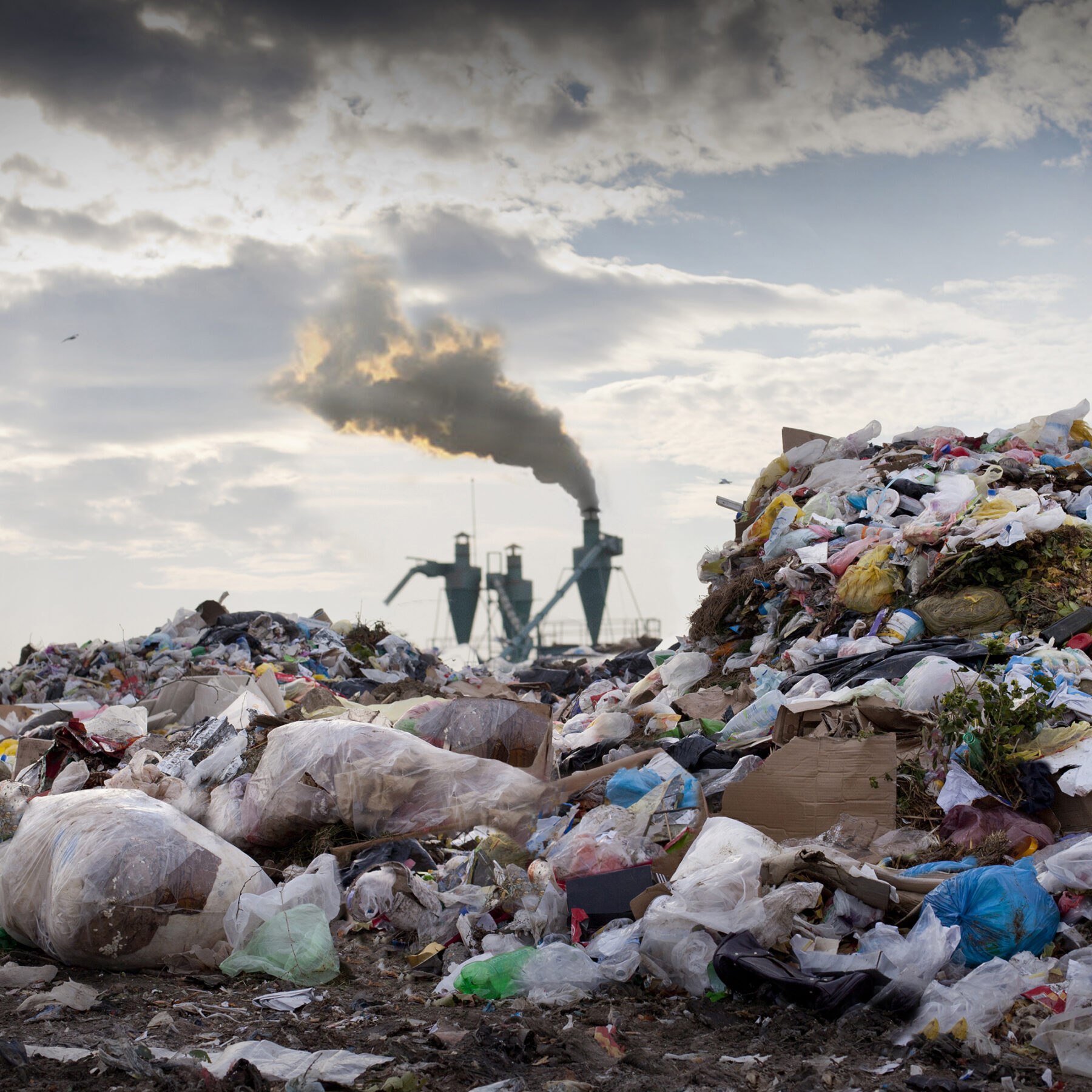 Europeans throw away around 11 kg of textiles every year. 87% of used clothing ends up in incinerators or landfills.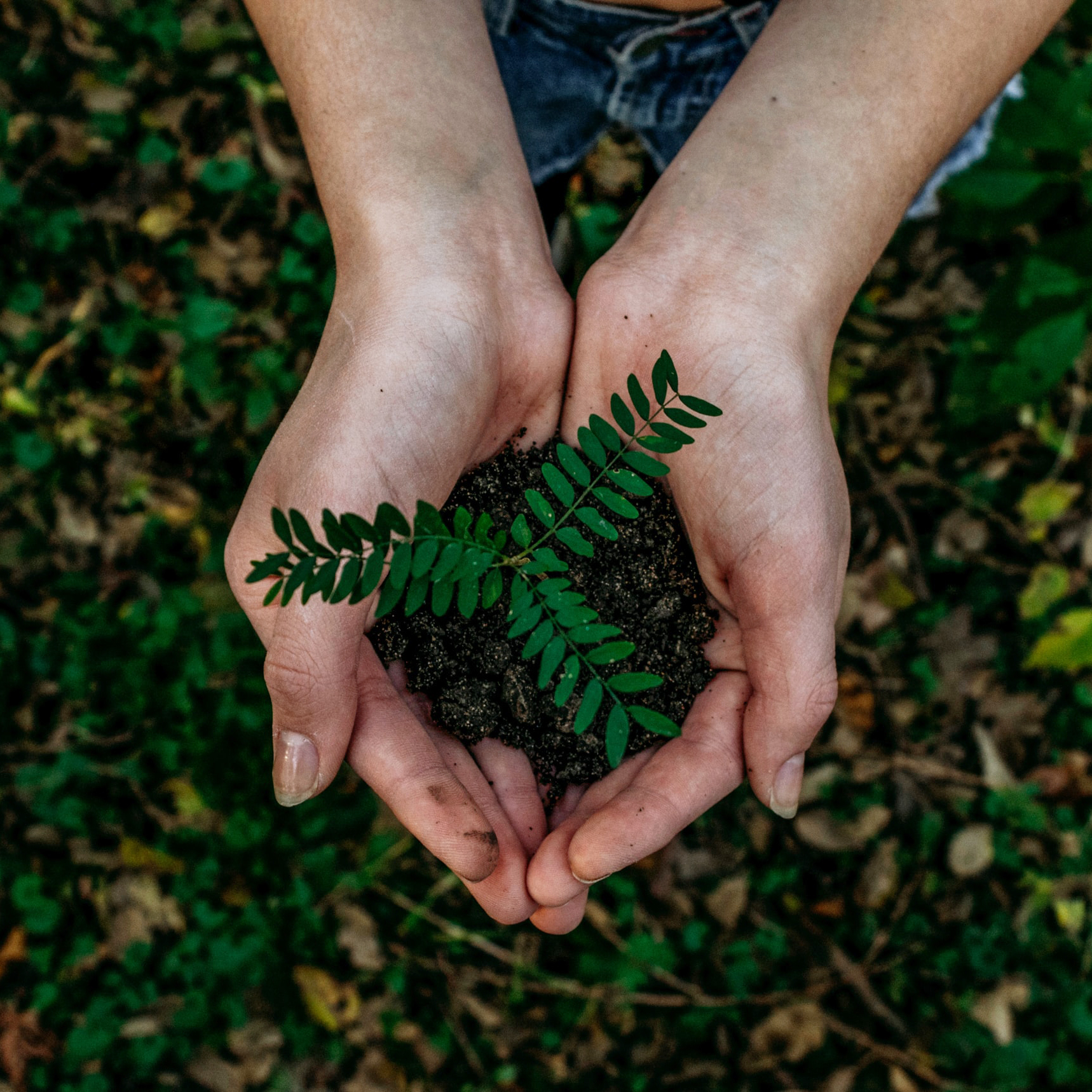 Wolkat wants to be a driver of the acceleration of the circular textile industry. And we want to involve as many like-minded parties in this as possible.