The only textile processor with a fully circular process
Wolkat is the only textile processor in the world with a fully circular process: from collection from municipalities and shops to the actual recycling and creation of new materials and products. And because our process is automated, we can show our customers down to the last detail what happens to their textiles at each stage of the process.
R-ladder
Ensuring the best possible value in the chain over four levels
The R ladder is a widely used model for strategies to move towards a circular economy. This ladder has six rungs representing different circularity strategies. Our process guarantees the best possible value in the chain on four rungs: Reduce, Reuse, Recycle and Recreate.
Reduce
We collect discarded textiles by collaborating with partners and investing in new concepts.
The first step in the process is to optimise value by collecting discarded textiles in the right way. The first benefits have already been gained by treating used textiles as valuable products or raw materials. The term collected textiles covers much more than just clothing. We also deal with curtains, bedding, cuddly toys, shoes and much more.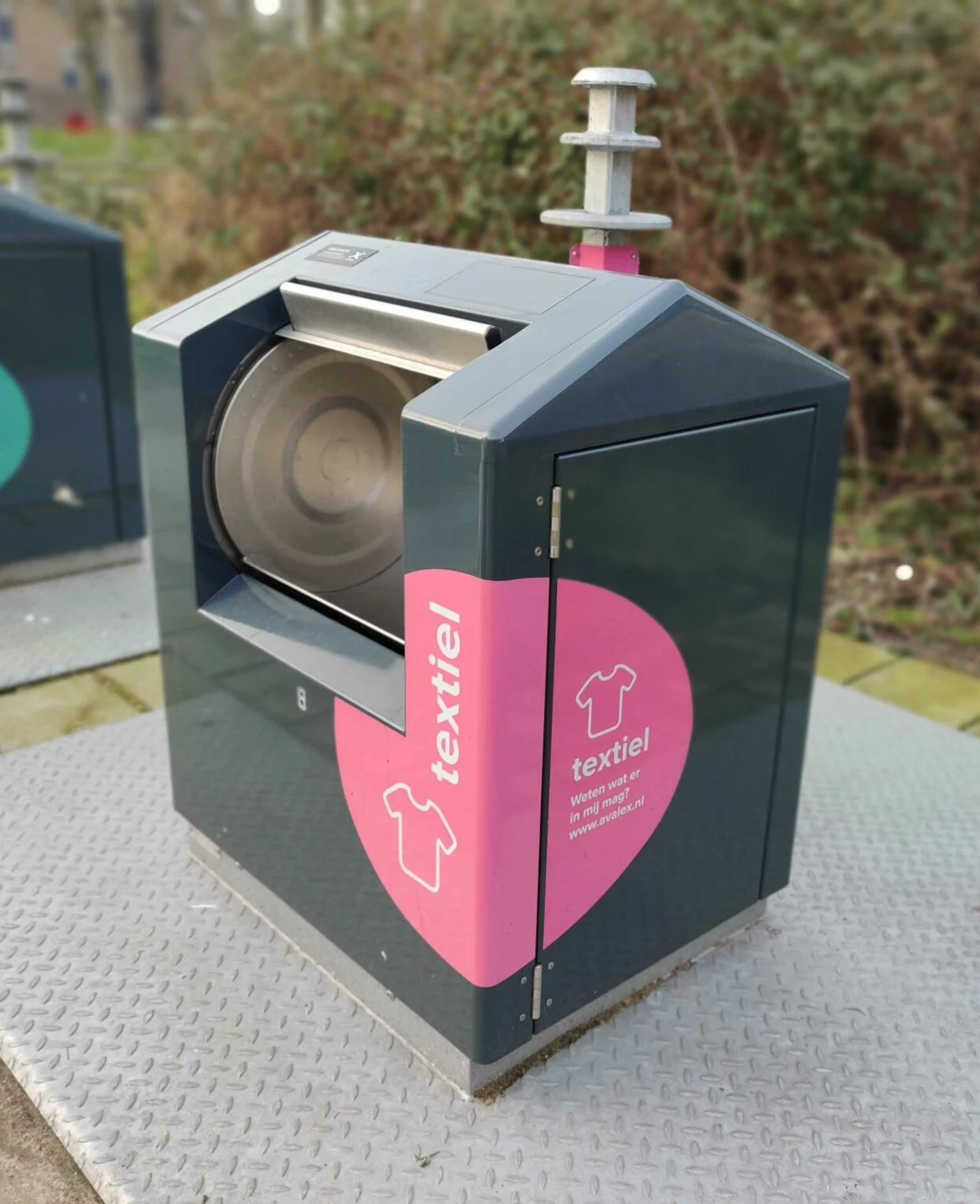 Collecting used clothing or other textiles can be done at municipal collection points. We work together with several municipalities in the Netherlands and with the waste management company Midwaste. Together, we are giving discarded textiles a second life.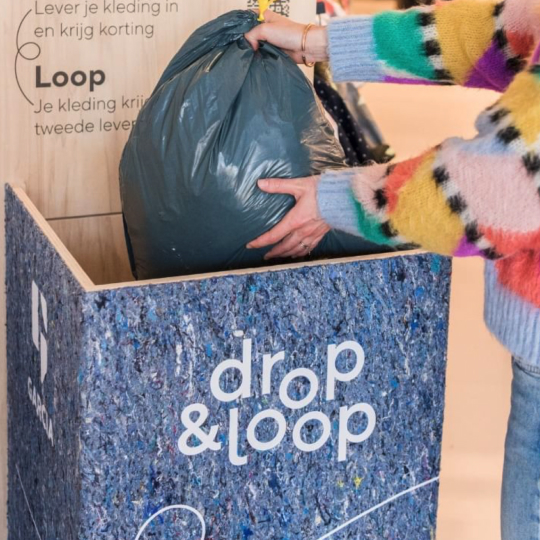 To help the fashion and retail market meet their sustainability targets and comply with Extended Producer Responsibility (EPR), Wolkat has invested in Drop & Loop, a unique store concept for fashion brands and retailers to collect clothing in exchange for customer discounts.
Reuse
77% of the textiles we collect can be reused.
In the second step of the process, we sort the collected textiles into two streams: in the first stream, we sort for reuse. 50% is reusable clothing and 12% are shoes. We give these to second-hand shops and wholesalers for markets and export worldwide. The remaining 15% is suitable for reuse in materials such as cleaning cloths, pillow stuffing and bedding.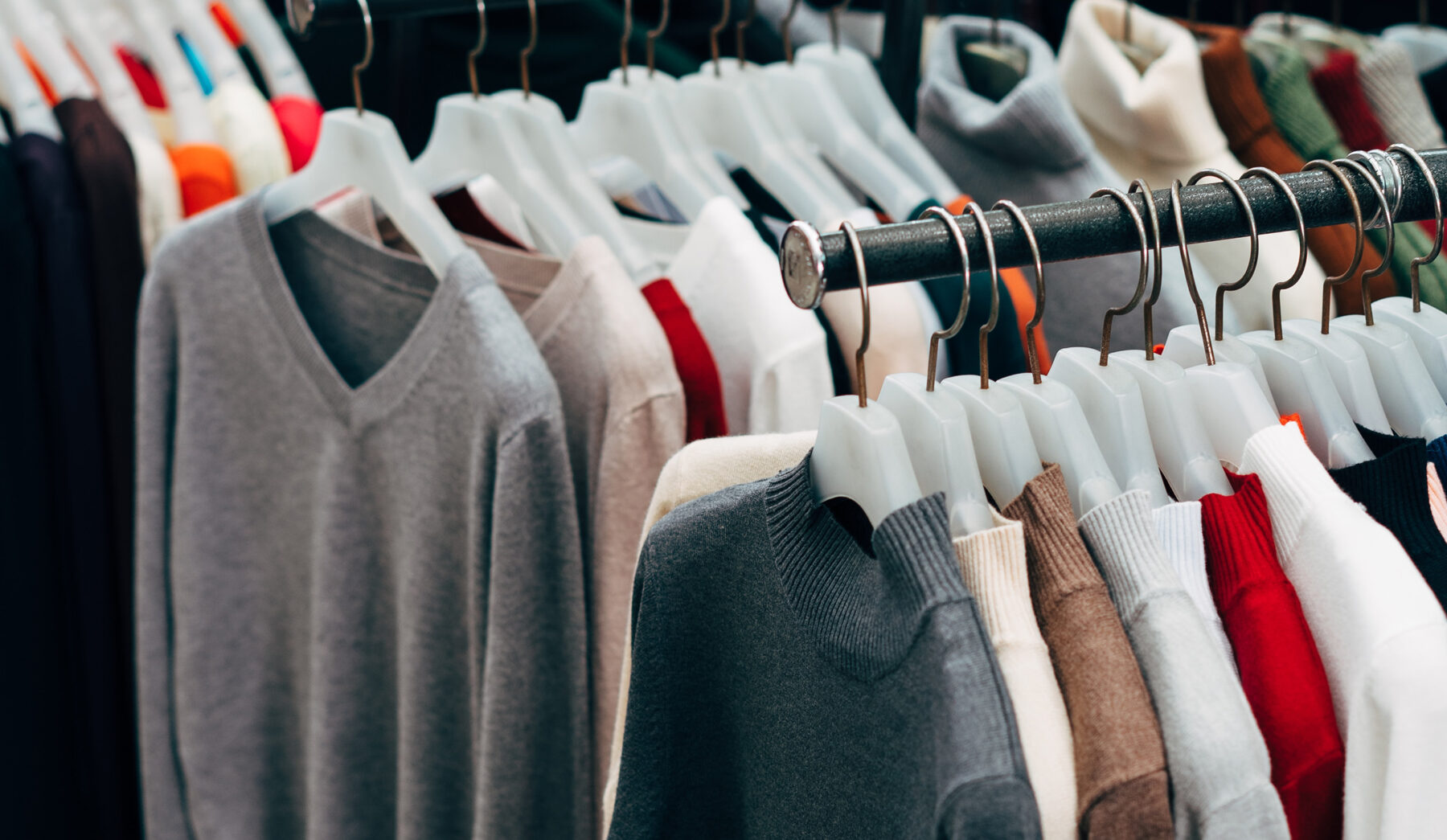 50% of all clothing collected is suitable for the second-hand market. This means that someone else will be able to enjoy them for years to come.
We sort the collected textiles into 250 categories.
The second stream in the sorting process consists of textiles that cannot be reused. We use these textiles as raw materials for recycling and the manufacture of new products. In total, we sort textiles into 250 different categories.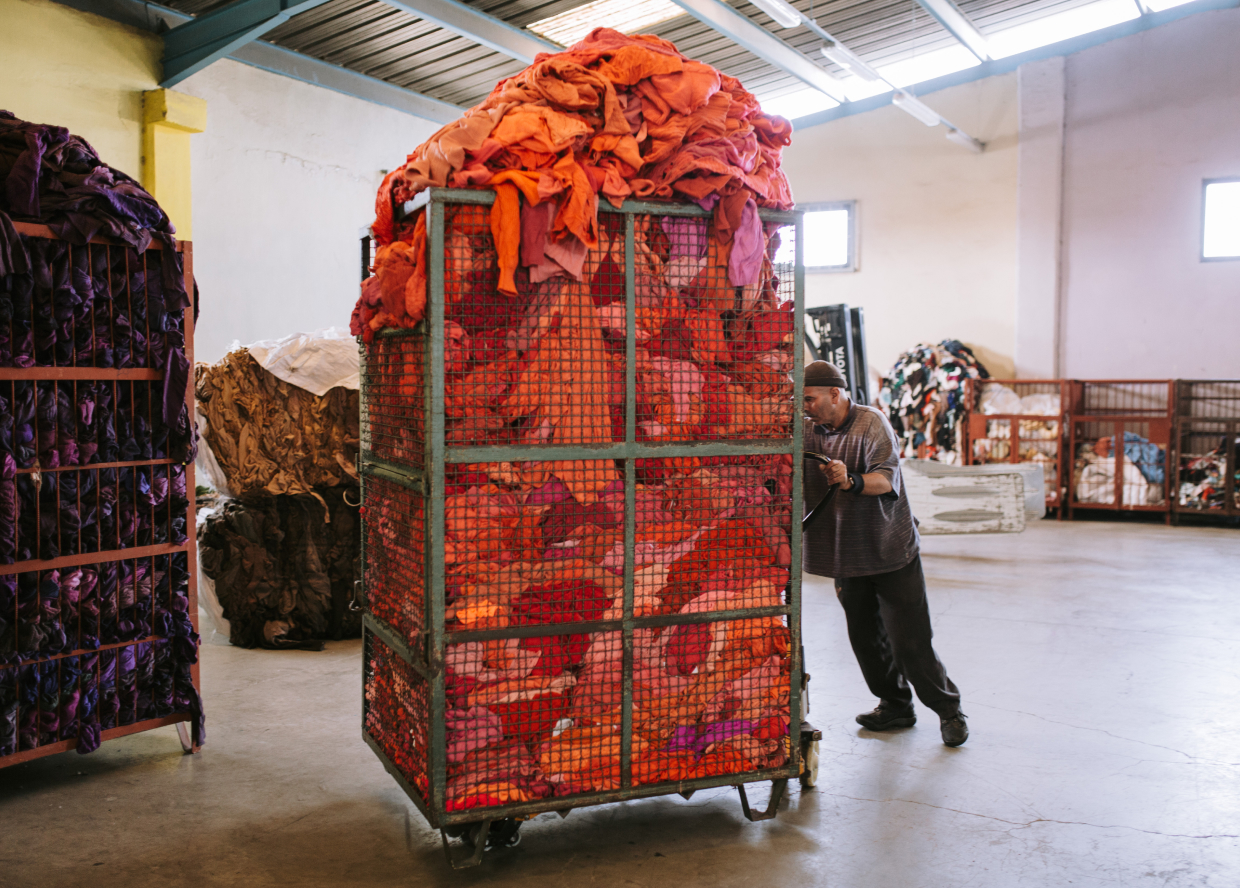 Each piece of textile is sorted by hand and separated into different categories, such as: composition, A-choice, B-choice and colour. Sorting by colour avoids the need to add dyes during recycling and keeps our process as sustainable as possible.
Recycling
We operate with the cleanest recycling process without the use of water, chemicals or dyes.
The third step in our process is the recycling of used textiles. At Wolkat, we use mechanical recycling. This is the cleanest recycling process whereby used textiles are processed and converted into new materials using mechanical techniques. It involves sorting, shredding and reprocessing textile waste into fibres. We use these to make new yarns, fabrics and products.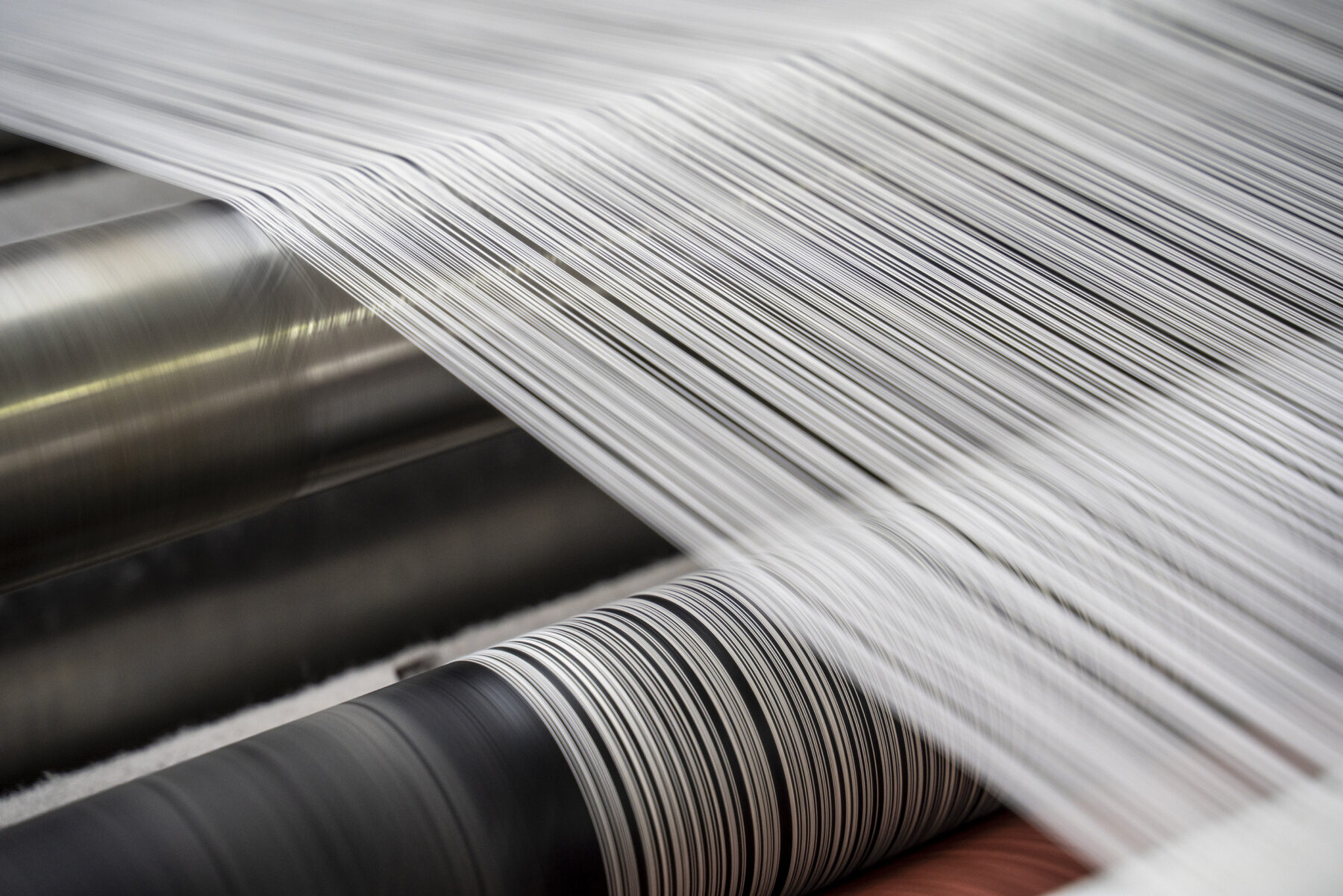 19% of the textiles we collect are suitable for recycling.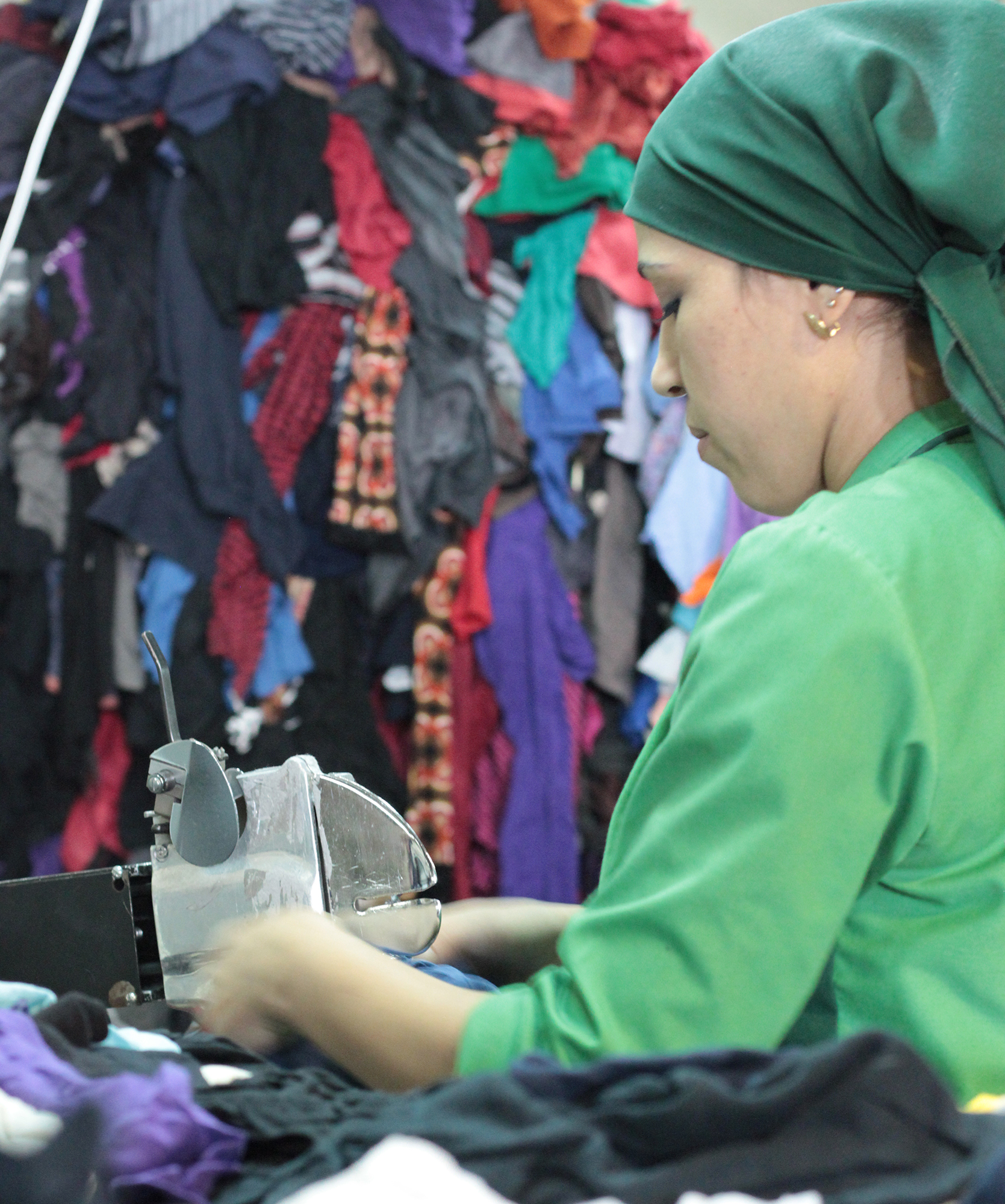 The recycling process starts with cleaning the collected textiles. Buttons, zips and labels are manually removed and saved for reuse.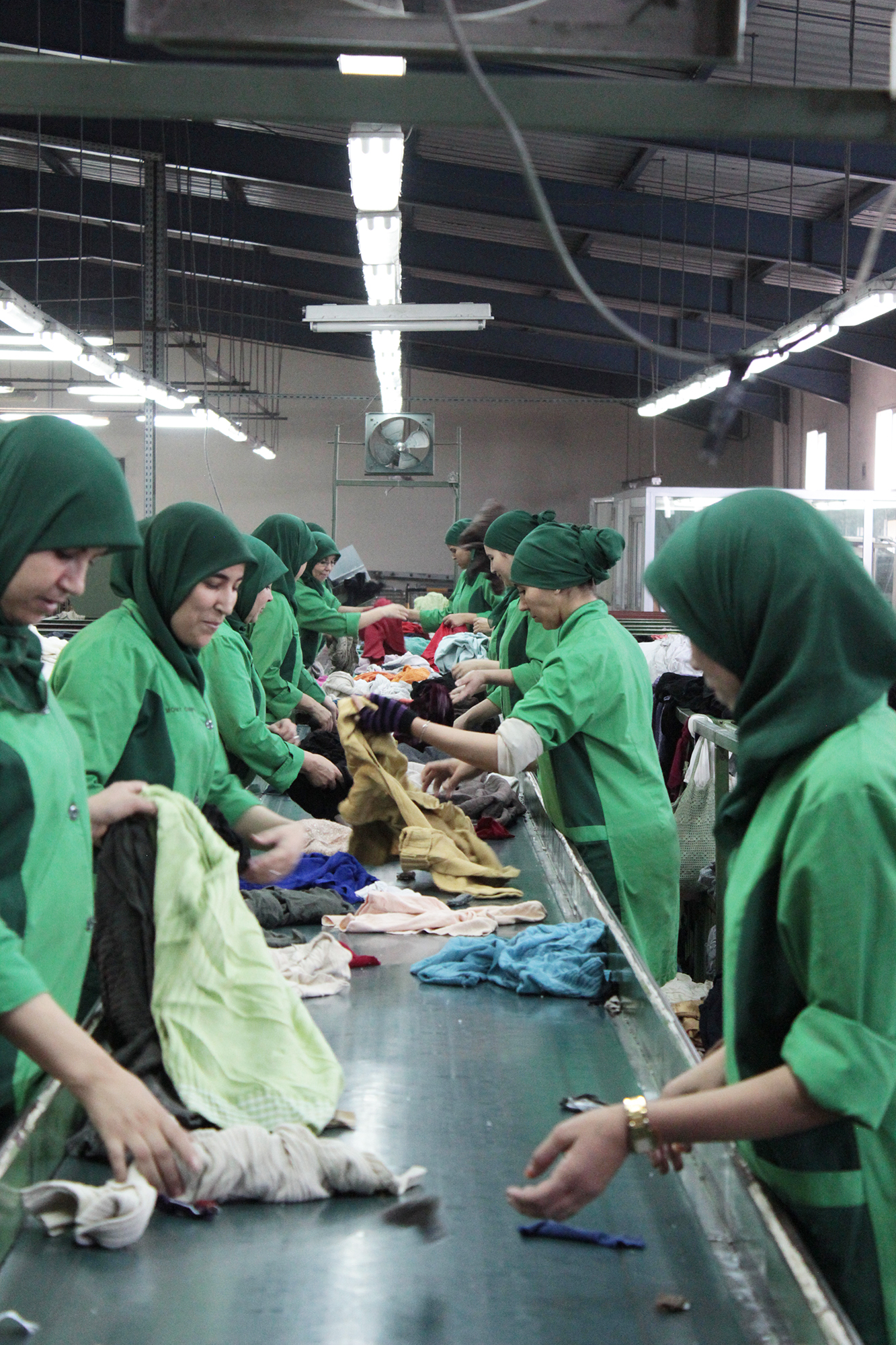 After cleaning, only pure textiles remain. This stream is once again sorted according to colour and material, after which the mechanical recycling process starts.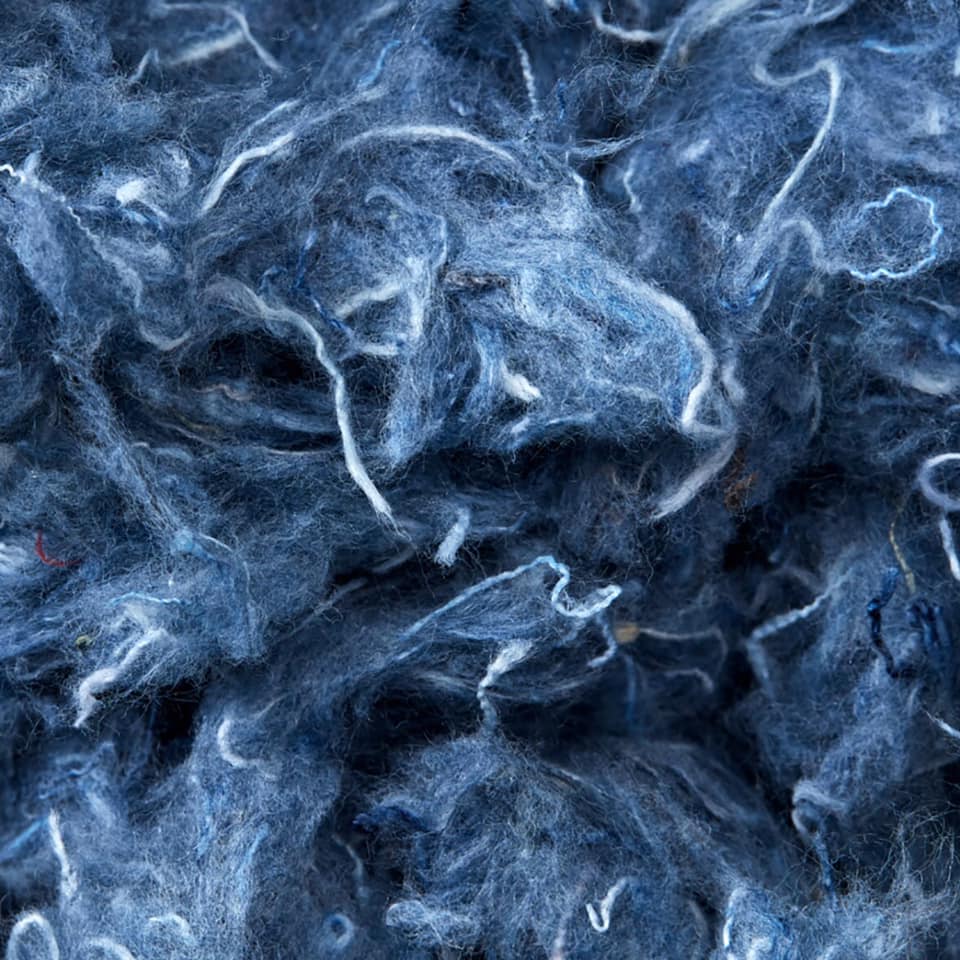 During mechanical recycling, textiles are chopped into pieces and fiberised, without the use of water, chemicals or dyes.
Recreate
A complete collection of sustainably recycled yarns, fabrics and products.
In the fourth and final step of our process, we focus on the creation of new products (Re-create). In our own spinning mill, we spin new yarns in various thicknesses and qualities. From these, we and our buyers weave fabrics which we then use to produce clothing, blankets, bags and other products. This is how we are able to offer a complete collection of yarns, fabrics and products that are 100% sustainably recycled.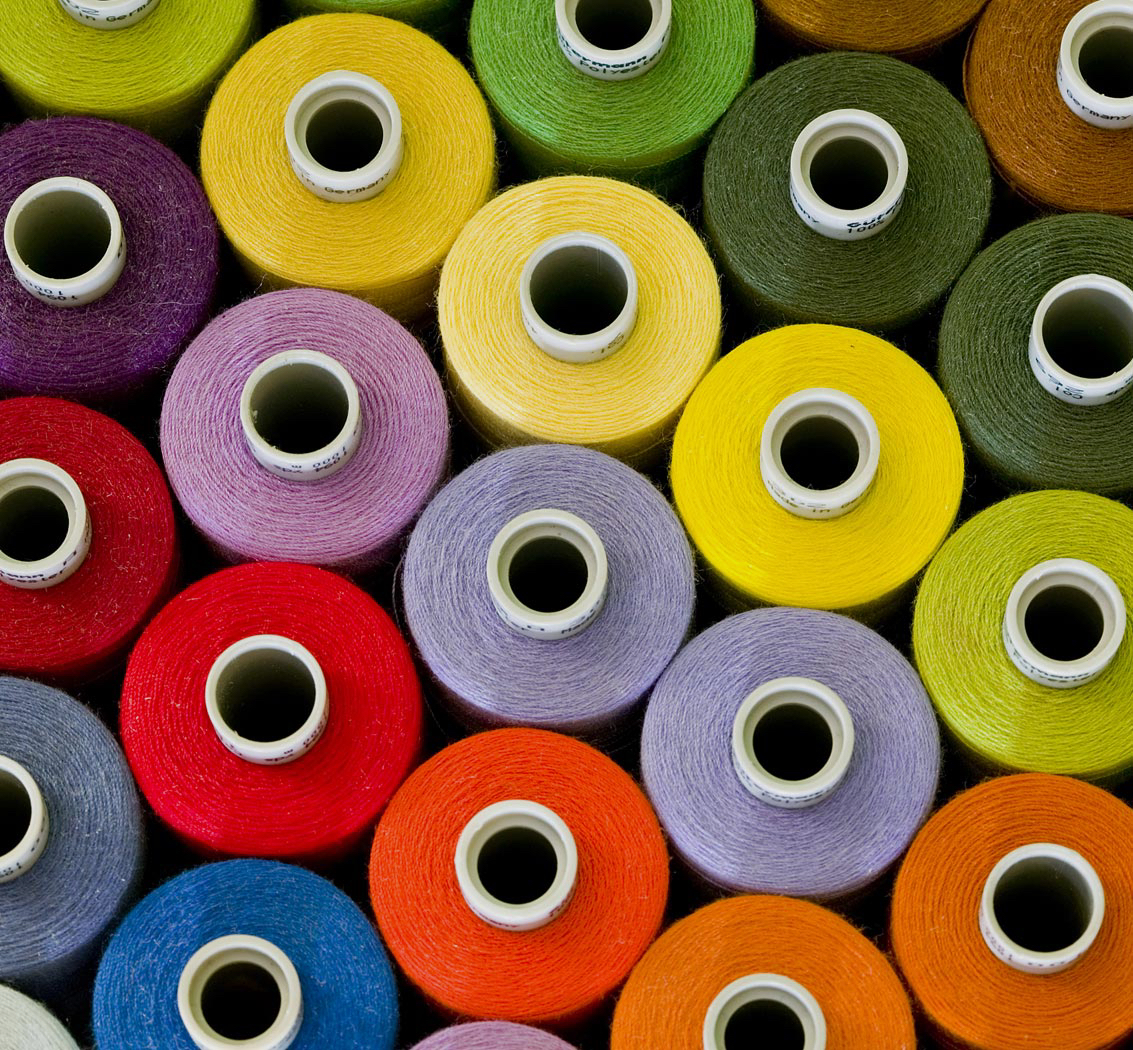 Yarns
We process 10% of the textiles we collect into new yarns, fabrics and products.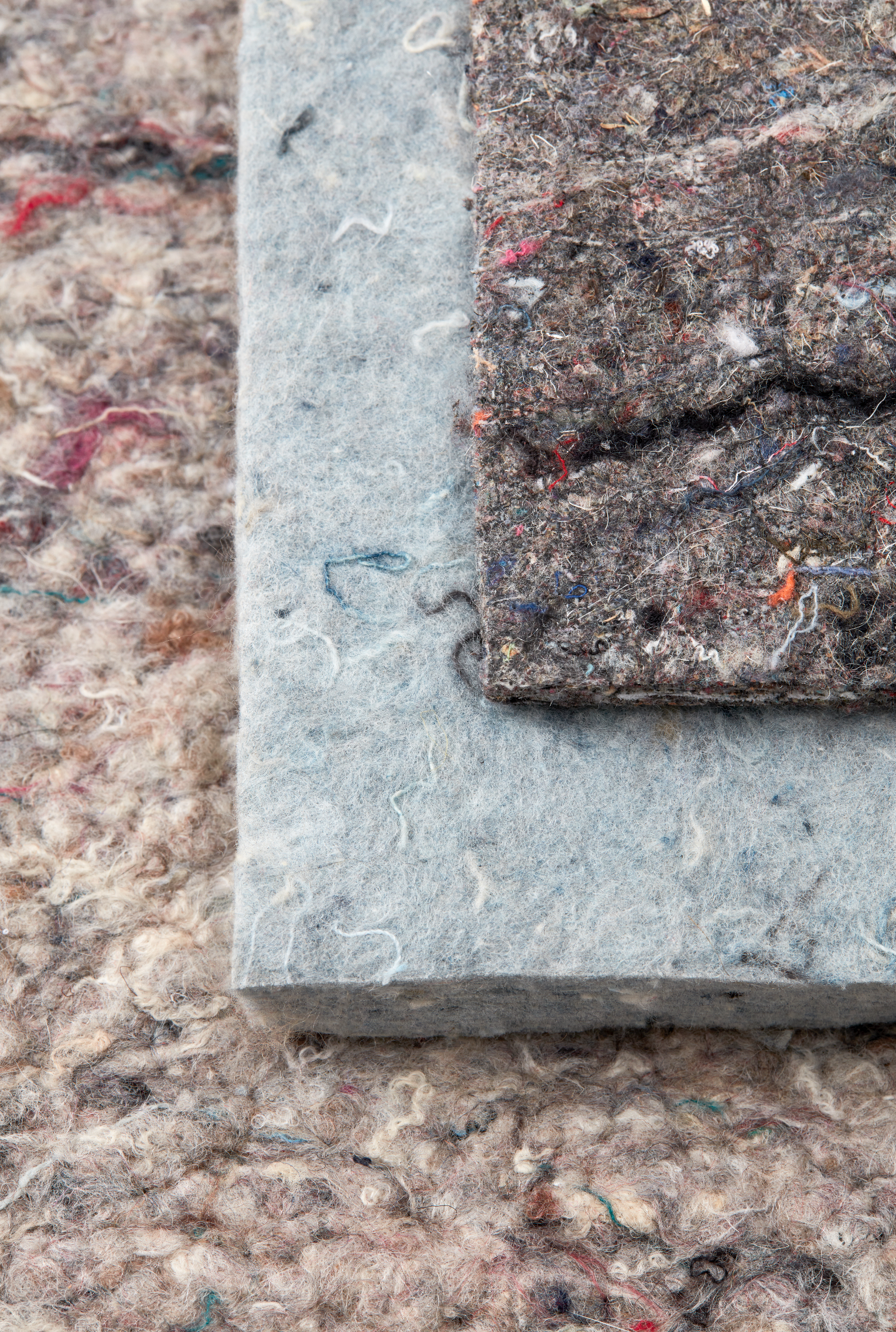 Nonwovens
9% of the textiles we collect are made into non-wovens, better known as felt.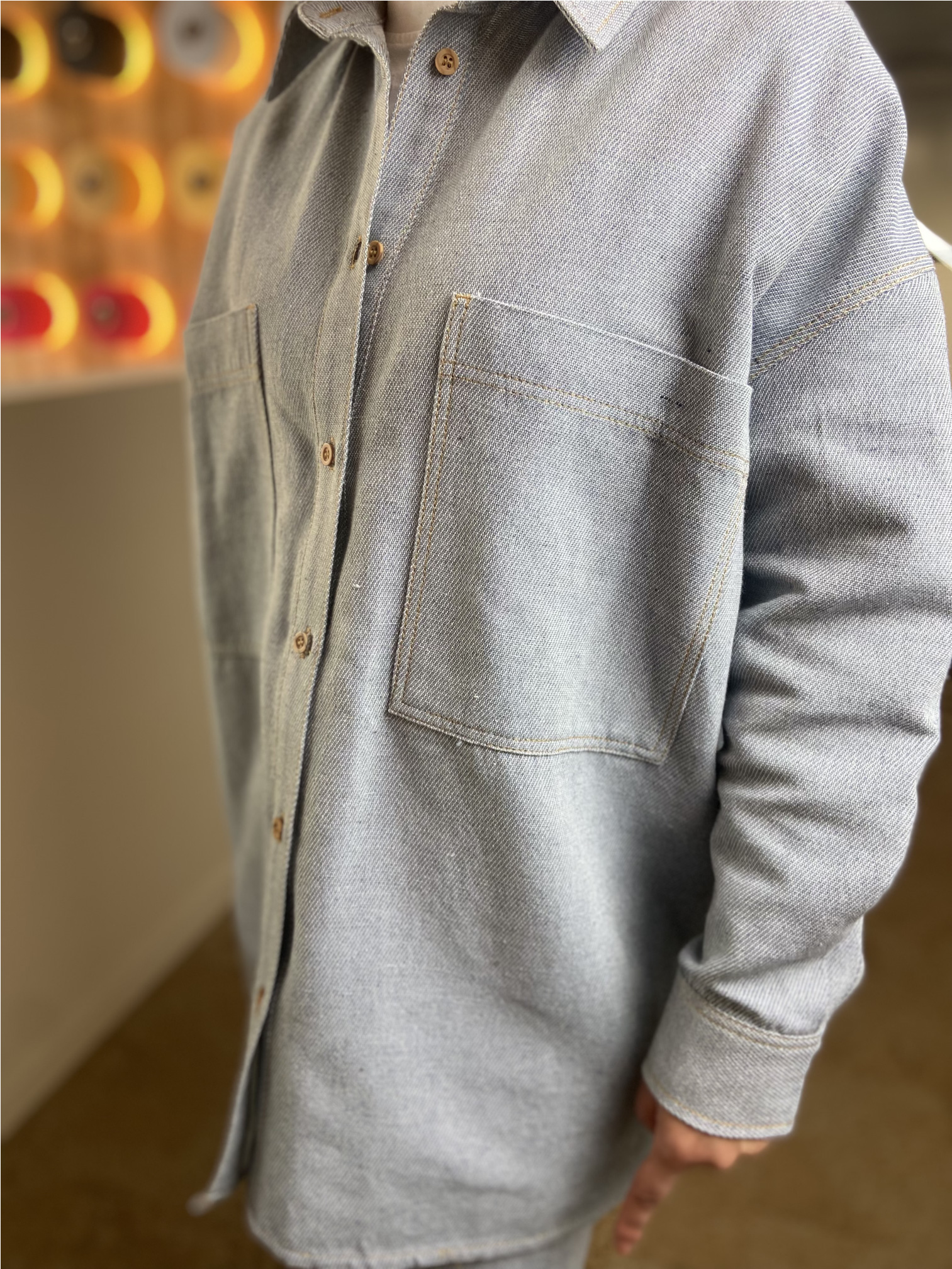 Our denim collection is made from used jeans.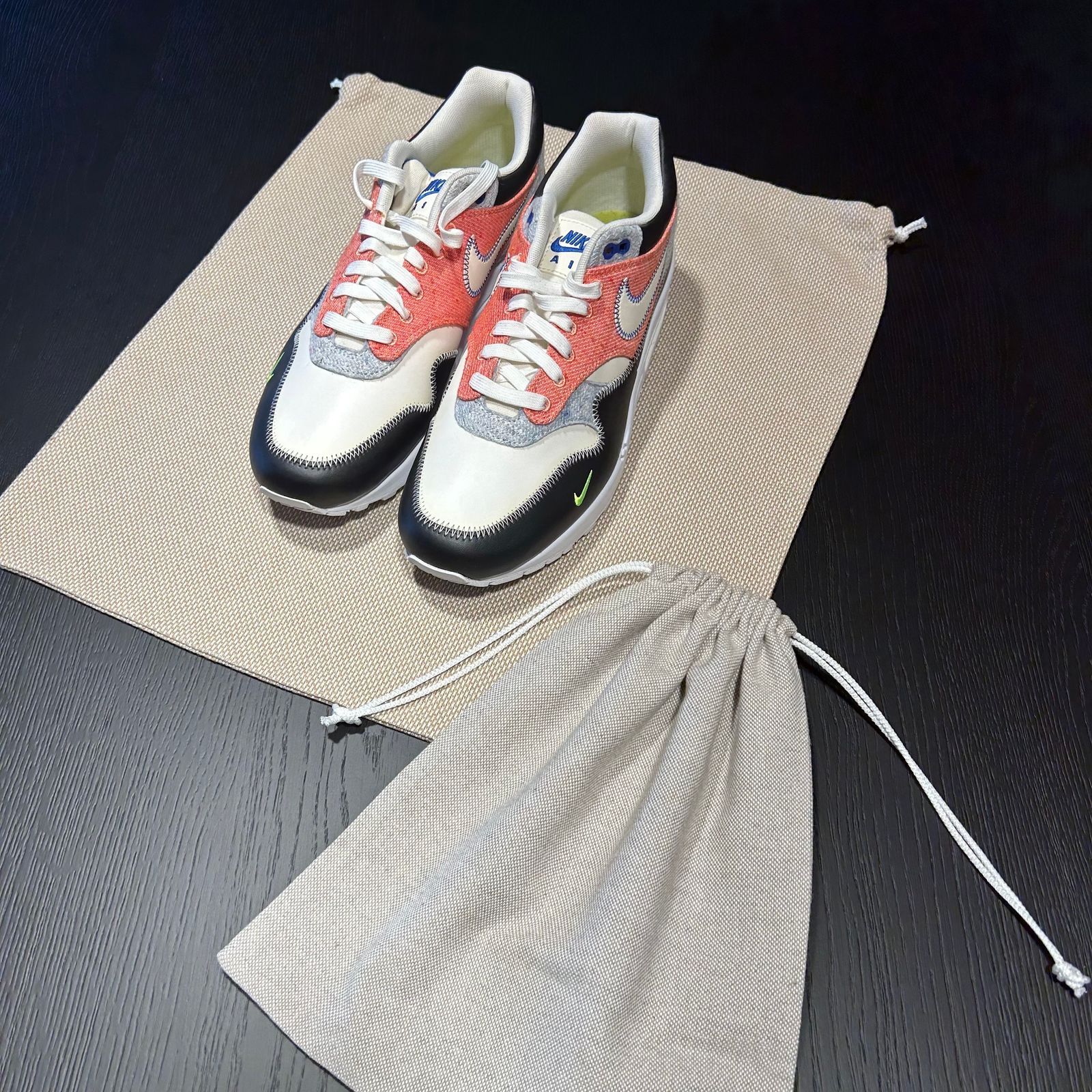 We create new yarns, fabrics and products for reputable brands.
We have our own kitchen collection made from discarded clothing.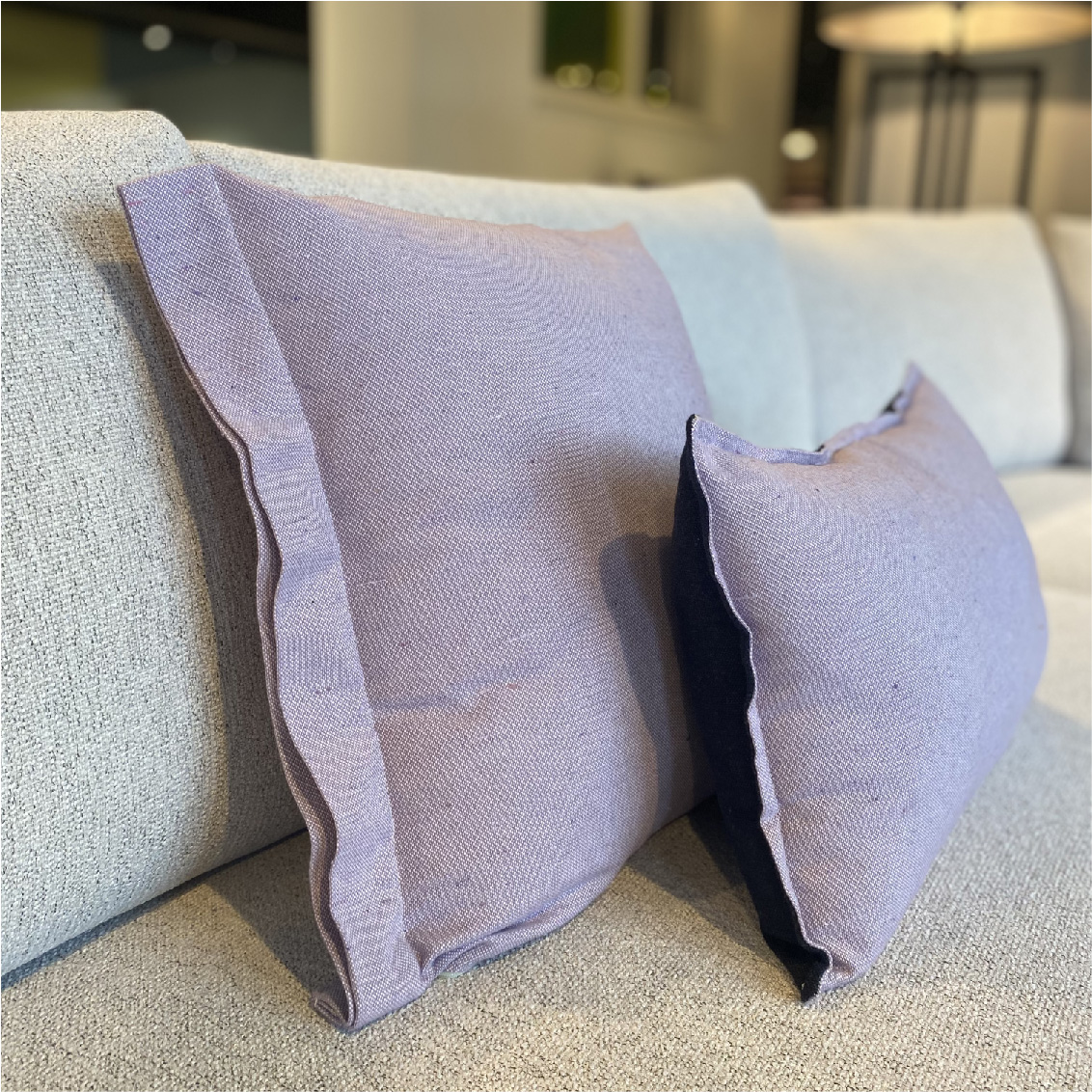 We develop sustainably recycled cushions and fabrics for the furniture industry.
In addition to yarns, fabrics and end products, we also produce nonwovens.
Nonwovens, better known as felt, are used as mattress padding, insulation in cars and in the furniture industry. Even the materials from zips and buttons on clothing that is handed in are reused.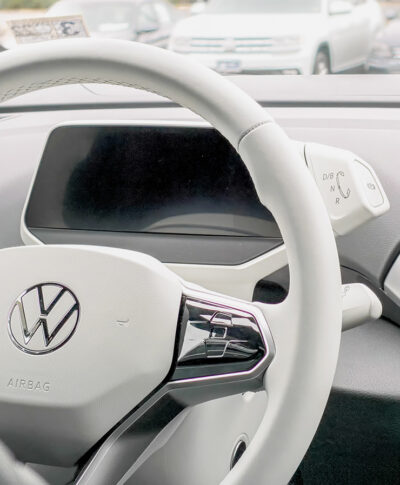 Some of our nonwovens are used in the automotive and furniture industry.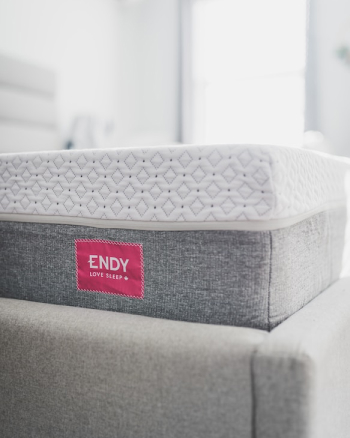 Another part is used in mattresses, cushions and insulation materials.
Residual materials from our process, such as buttons and zips, find their way into water and road construction.
Our residual waste rate is currently only 4%, which puts us well ahead of our competitors.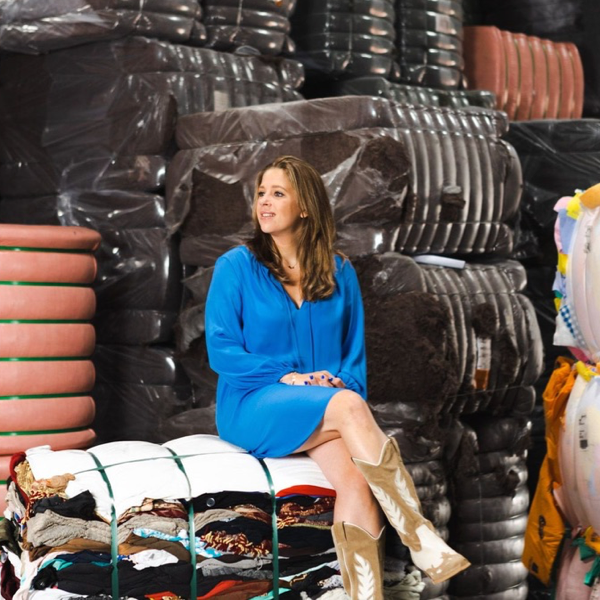 Join the circle
We turn discarded textiles into new, usable raw materials. This works best when everyone joins in. Will you? Together, we can complete the circle.
Contact