Filippa K
Filippa K is the company that has been creating clothing items in a conscious manner and leading the way in sustainable fashion since 1993.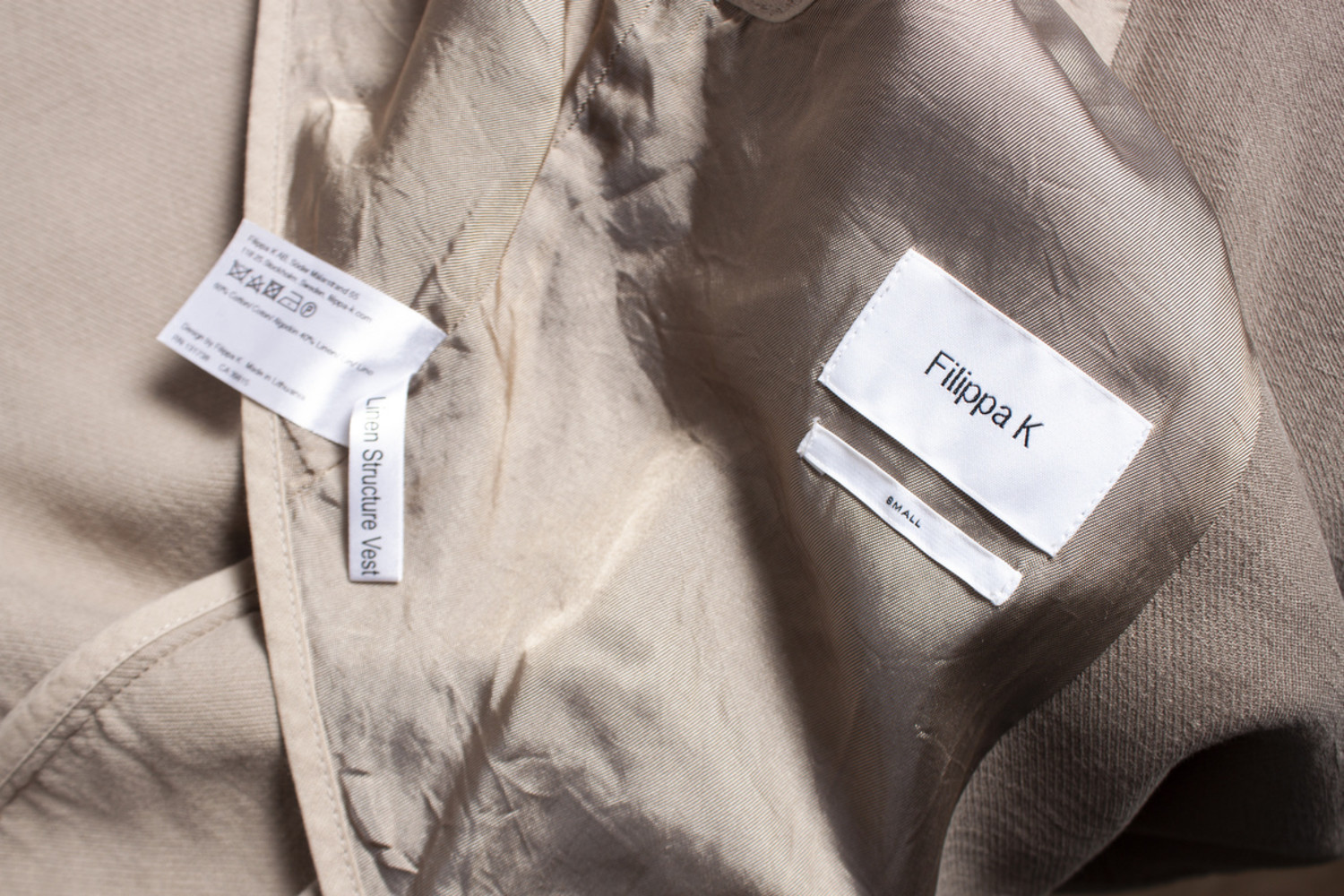 Mission
Filippa K is a company whose mission it is to encourage more conscious consumption. Their aim is to reduce the impact that fashion has on our planet. They do this by following the 4Rs: reduce, repair, reuse and recycle, just like Wolkat. As such, everything they do fits into the circular fashion framework and is 'designed to last'. Our common goal has led to a fully post-consumer recycled bag that can be found in almost all Filippa K stores.
Long-term partner
In Filippa K, we have found a perfect long-term partner and share the vision of a practical approach to making the textile industry sustainable. We are proud that we have been able to use discarded textiles as raw materials for an everyday product that has been 'designed to last' by the Filippa K team. We are also very much looking forward to continuing this collaboration and to rolling out further developments so that together we can make the fashion industry more sustainable.