Hema
Wolkat and HEMA have formed a circular partnership in the textile industry. From now on, it will be possible to drop off used textiles at 24 HEMA stores. This marks an important step towards achieving a circular textile industry.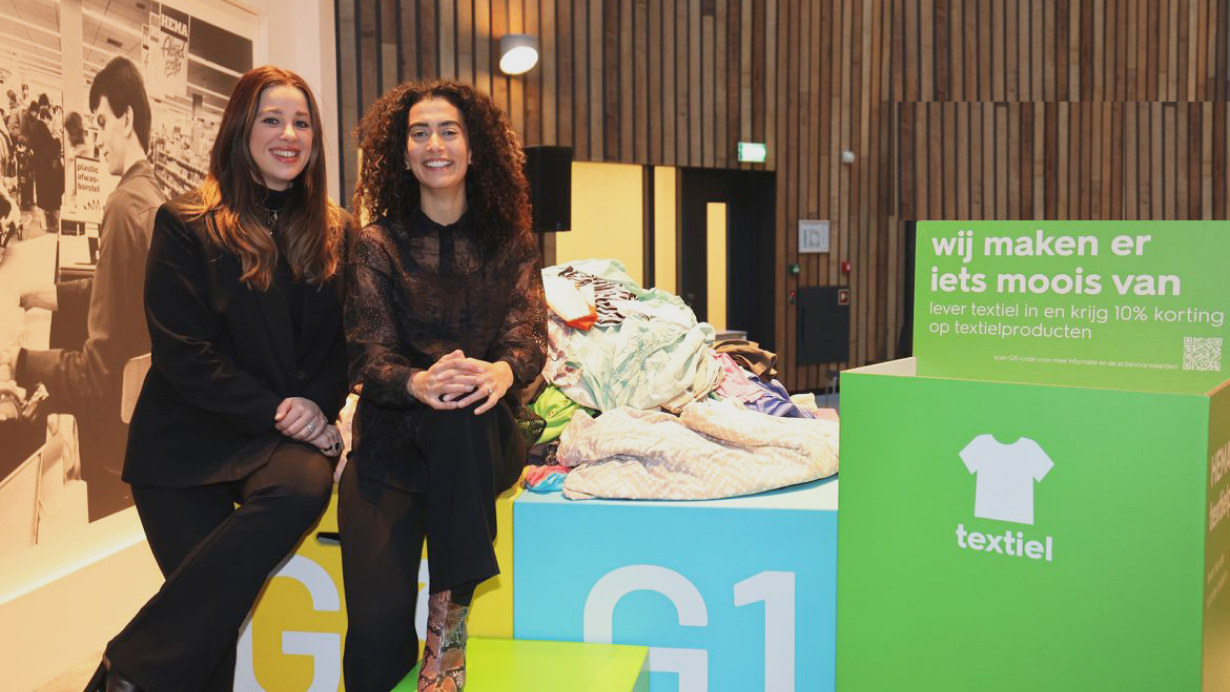 HEMA is committed to operate more and more circularly in the future.
Philip Boumans, CEO Wolkat: "HEMA has a clear mission and vision when it comes to sustainability. This is a perfect fit for us as an innovative textile recycling company. Because we also always want to work and conduct business on a long-term and sustainable basis, we place great importance on making the right match with a partner. Ultimately, the aim is for the textiles that are returned to be used in the manufacture of new products for the HEMA collections, which is, of course, something that we only encourage".
Textiles get a second life
For more than 70 years, textile recycling has been in Wolkat's DNA and over the years the entire chain has been integrated: from collecting discarded textiles to redeveloping new products from those same discarded textiles. Collected waste finds its way back to the customer after reuse and redevelopment, which is a unique and transparent way of working. Thanks to the nature of the end products and the sorting of reusable textiles, Wolkat is able to give 94-96% of the textiles it receives a new life as second-hand textiles or recycled end-products. With this circular way of working, Wolkat and HEMA want to work on making the range sustainable step-by-step through the development of new end products. HEMA is committed to becoming more and more circular in the future.
Hand in old clothing or textiles
So never just throw clothing away, as Wolkat can still do so much with them. Hand in clothing or textiles for reuse to one of the 24 HEMA stores, so that both parties can look after the environment together. As an incentive to encourage people not to throw away old textiles but to hand them in, the retail chain will give a ten percent discount on an item from their textile or clothing collection during the start of the pilot.
We are proud of this collaboration and are looking forward to the future!